The almost forgotten, but never to be replaced scrunchie is back from the almost dead.
What was once referred to by Carrie Bradshaw in her squeaky "oh no it's a scrunchie" voice as something women only wear to the bathroom during their night-time beauty routine, is now back and ready to grace our wardrobes!
Are you ready for a trip back to the 90's with a fast-forward to right now? Here are 8 great reasons why you need scrunchies in your wardrobe this season!
---
1. All our fav celebrities are rocking them! Bella, Hailey, J-Lo and Selena 
Yep – our favourite stars have had an awakening and brought this once considered lazy fashion item to their top drawers again because it works in so many ways. Keep reading for more scrunchie benefits.
---
2. Scrunchies add WOW to your outfit! 
Spice up your mood and outfit with a scrunchie to add texture and colour. Highlight that belt, your shoes or that handbag with a matching scrunchie. Add bling and colour to your white, grey, black or natural wardrobe basics. #winning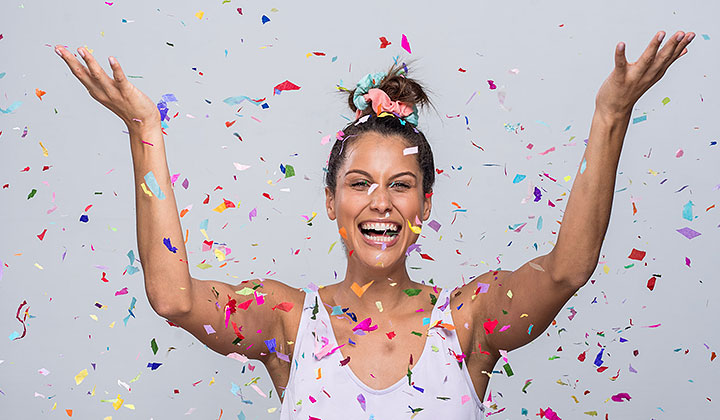 ---
3. The big fashion houses are doing them
High fashion approves… Balenciaga have released their $225 version, in plenty of colours to suit day or night. Ours are considerably less exxy and we assure you they defs do the same style trick and wouldn't you rather be spending that on shoes or makeup or both? YAS!
We would! #scrunchierevolution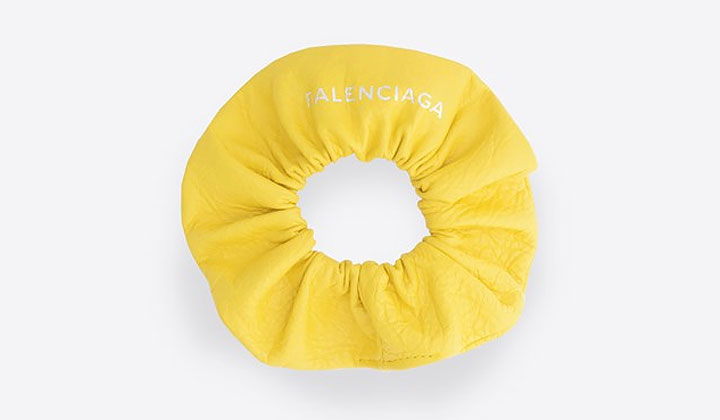 ---
4. Scrunchies are kind to your hair 
They have no metal parts which means no damage to your hair. They go easy on your beloved strands – they are loving your hair and your hair is loving them. A win-win ©© relationship, just the way we like it at Scunci.
---
5. Hairstylists everywhere are styling with the scrunchie ©
The scrunchie is super versatile. From a simple high ponytail to a half up messy style, hair twists, top knots – scrunchies make these easy.
And you can match them with your outfits or bring a totally new colour or texture in! Crinkle, velvet, leather, bling – get creative with your style and look, thank you scrunchies!
---
6. Scrunchies are your BFF for bed 
Use scrunchies instead of hair elastics and say 'laters' to AM kinks. If you need to keep your hair out of the way while you sleep, then the scrunchie is the best thing. It is soft, wide and gentle on your hair and you won't have those dreaded kinks in the morning.
And, because they are so easy to sleep in, lightly dampen your hair before going to bed, wrap 5-6 sections of hair in small buns using scrunchies and sleep on them. In the morning, you'll have gorgeous gentle waves!
---
7. A scrunchie can be dressed up or down 
You can seriously wear a scrunchie to create many different looks, from a sleek ponytail, to a half up half down look, to an effortless low bun tucked away at the nape of your neck. The possibilities are endless!
With the range of textures and fabrics they come in – glitter, leather, velvet, crinkle or just simple cotton, you can wear them from the gym to dinner with that sexy LBD dress and heels.
---
8. And finally, they are WAY harder to lose than a hair elastic! 
Seriously where do all those hair elastics go? *Sigh*. Put your scrunchies in your top hair drawer where they deserve to be, because they are great for your hair health, they will add spice to your outfit and you will enjoy finding the perfect one for that look!
Disclaimer: We don't encourage opening beer bottles while wearing scrunchies (but it is pretty bad ass).
---
For more inspiration on the latest in hairstyles, tips and how to's, check out our latest blogs and video tutorials. Become your very best hairstylist at home with Scunci hair tool and accessories.
U Got This
Love Scunci xx